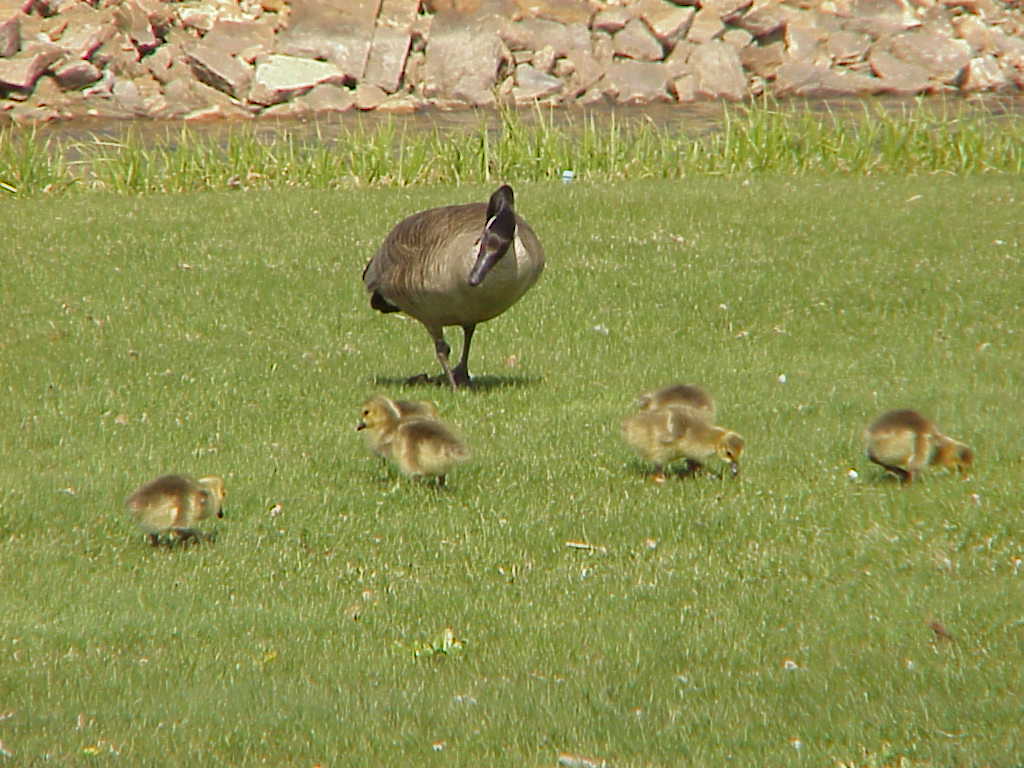 I'm a bit of a sucker for springtime. I never had such a strong feeling for spring before living in Minnesota, but a good 6 months of death tends to make one appreciate the non-black months. Living in the neighborhood that Becky and I do, we have plenty of lakes and ponds to stroll around. About this time, the baby ducklings are hatching and for reasons I cannot fully explain, I could sit and watch them all day long.
While geese are far less attractive, their neon yellow newborn are still equally fascinating to me. Fortunately, Minnesota drivers agree.
Clicking the
hyperlink
(and if this doesn't work and I've been having trouble with it, click the "
Canadian
geese bring traffic to a standstill"
video link
) will take you to a thrilling video involving newborn goslings and Interstate 494. This video offers better drama than anything we are about to experience this
cliff hangar
TV season.