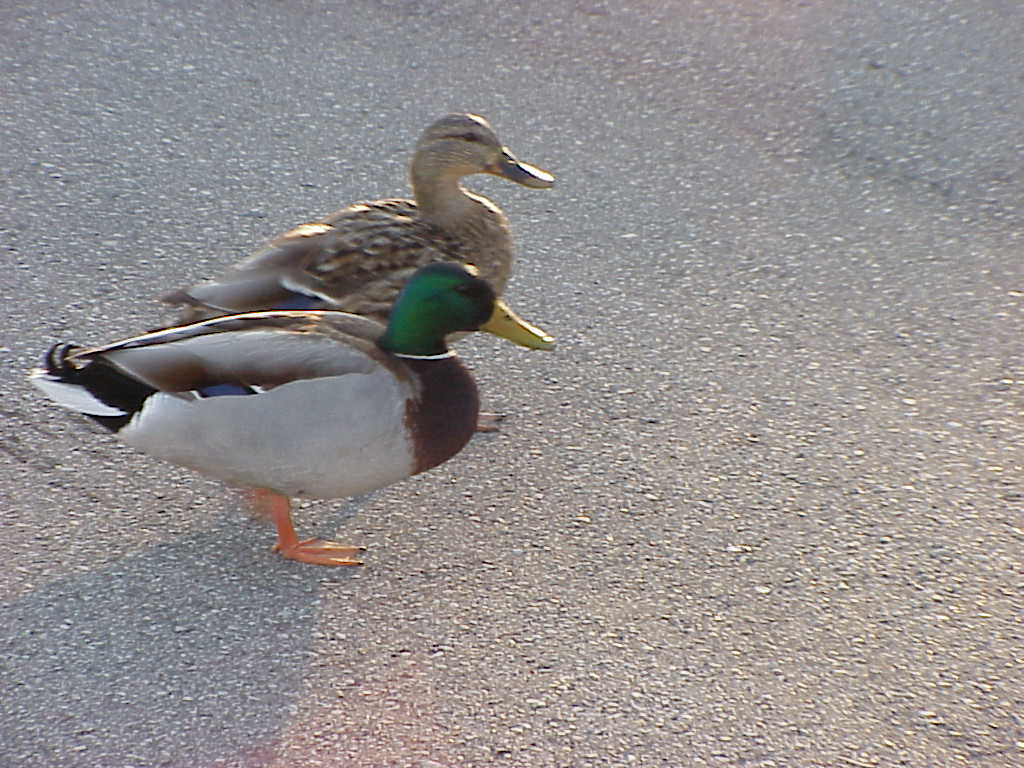 I typically take weekends off here at
Wolfden
V but rarely do I go a weekday without posting. Today I drove home from work after putting in 26 hours in the last 2 days trying to figure out what my Monday post would be about. With so many work hours, I haven't had an opportunity to experience anything unusual or sample the world. My world has been
Walgreens
, which I do my best not to write about since I try to not relive the retail world.
So, as mentioned, I was coming down the road racking my brain for a good topic. Nothing was coming to me as I looked at red brake lights. I needed inspiration. I needed a topic. I needed anything.
At that moment, I saw two ducks on the median of the road. My first reaction was that I was going to have a reenactment of the video I
linked
to a few days ago with momma and papa duck trying to cross the busy road with a fleet of babies. Instead, it was just mom and dad. And sex.
With a line of traffic a mile long, no one moving anywhere, two ducks just a few feet from my left tire decided to procreate. And there you have it.