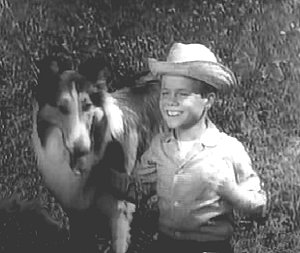 Having gone nearly one full month without any
posting
on the Price is Right or Bob Barker, rabid fans of Wolfden V crave an update. Who will be host of the beloved show? We've weathered Hurricane Rosie, teased Sportsman Dan Patrick, and saw dancing muscle Mario Lopez bow out. Still we wait. Who indeed will it be? Not to say too much, but my name has not yet been eliminated.
But what of Bob, who thanks to savvy financial
advice
, is now a month into retirement. What keeps America's favorite game show host busy these days?
Fans of the PIR will recall his famous sign-off, "Have your pets spayed for neutered. Goodbye, everybody!" This animal cause has taken up Barker's time as he has been lobbying California politicians to pass a bill that would require all pet owners to do as Bob says by the animal's 4 month birthday. As people tend to do when Bob gets involved, they went crazy:
"We were just inundated," said Don Wilcox, chief of staff to Sen. Gloria Negrete McLeod, a Democrat and chairwoman of the Senate's local government committee, which scuttled the bill. He said the committee received 30,000 letters and thousands of phone calls both for and against the plan.
Some of the letters even encouraged McLeod to bid higher in an attempt to win a new car.
Ok, so that didn't happen, but what did happen was a surprise entry into the
debate
.
When the Senate panel met Wednesday to move forward, among the hundreds who showed up to oppose the bill was a collie named Laddie, an offspring in the line of former TV show star Lassie.
Laddie to the rescue!
The story goes that Laddie is a 9th generation descendant of TV's famous Lassie. While Lassie saved Timmy's life (click
here
to see Timmy today and
here
to see Lassie today), Laddie was out to kill. It appears that for the time being Laddie was successful as his emotional appearance was enough to end debate and push the bill aside for the time being. Ends up the Lassie-line would have ended if this bill had been in existence as somewhere along the lines, probably during Civil War times, the chain would have ended. And clearly, we couldn't have that.
Laddie then left the courthouse, ran to Hollywood, and hoped to play Plinko.
Photo from
LassieWeb.org